What if…? Library in Inclement Weather
The Library tries to remain open even when other parts of campus are closed, sometimes, despite our best efforts, weather conditions may make it necessary to close early or open late.  
The Dean of the Library has more to say about this over on his blog.
https://faculty.newpaltz.edu/markcolvson/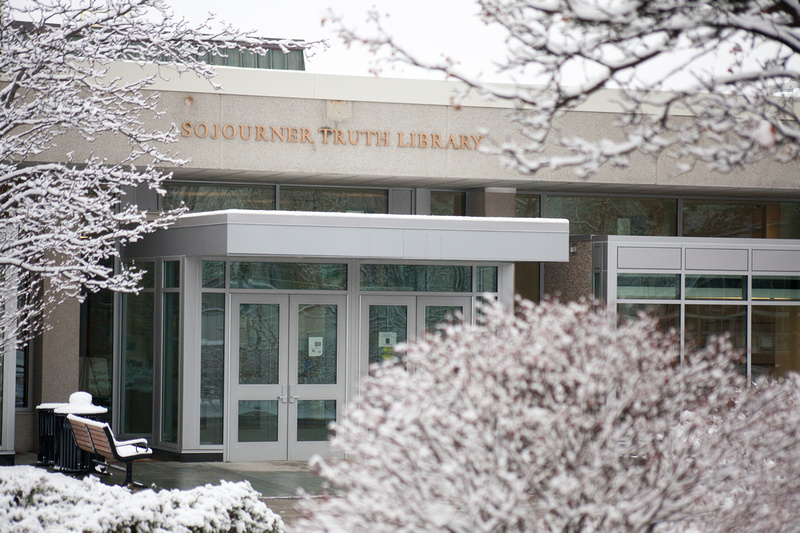 Modified 2018-03-02