Library Student Artist
Sojourner Truth Library Artist Residency
Students are invited to submit proposals for creative work that engages the space or the collection of the Sojourner Truth Library. Two students will be selected to work with an art faculty sponsor, a librarian, and a library staff member to plan, install, and promote their work. Each residency recipient will receive $100-150 each from the Library and the School of Fine and Performing Arts to support the purchase of materials, and the installation will be on view for up to a week in late April or early May.
ELIGIBILITY
Undergraduate Fine and Performing Arts Majors in their Junior or Senior year. Collaboration among students from different programs is strongly encouraged.
HOW TO APPLY
Apply online by March 15, 2018, at 11:59 EDT. Residency recipients will be announced by the end of March.

Sponsored by the Sojourner Truth Library and the School of Fine and Performing Arts at SUNY New Paltz
Click here for more information and to apply!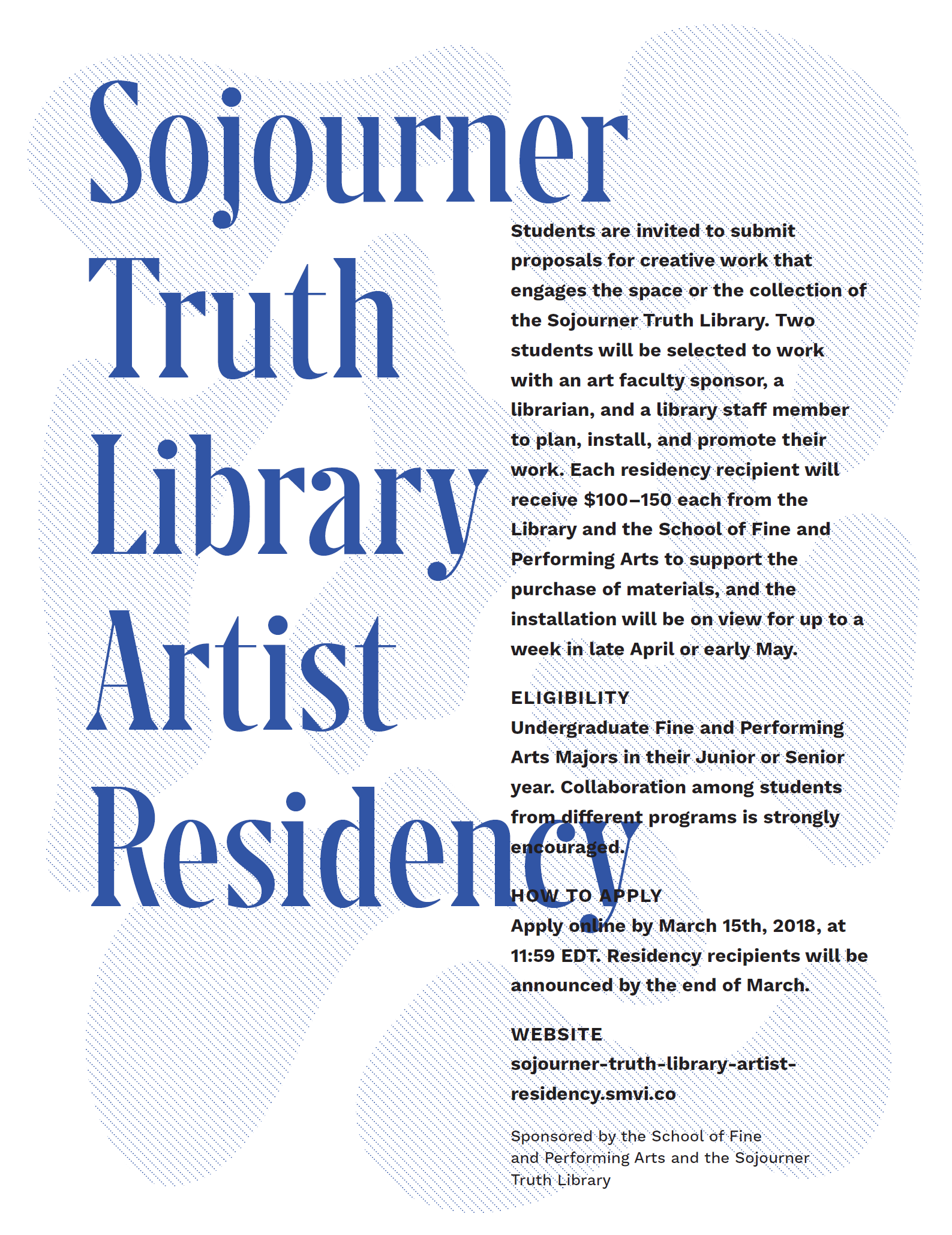 Modified 2018-04-18