Return items during covid closure
What do I do with my Library stuff!?
As previously announced, the Sojourner Truth Library remains closed until further notice. You will not incur fines or holds on transcripts on any Library materials borrowed this semester.  However, please review your library and interlibrary loan accounts, and return any outstanding items as soon as it is safe to do so.  You may:
Use the return bin on the exterior of the library building. It is open and checked regularly.
Return items to any SUNY/CUNY library. If you can't get to a SUNY/CUNY library, return to any local public or academic library.
Important Note: For any New Paltz items you return elsewhere, please email a.) the name of the library; b.) the title and c.) a picture of the barcode to library@newpaltz.edu.  See the example below*.
Keep in mind that there may be lag in time for us to process the items you have already returned.
We need your help to ensure that future students can enjoy the same access to high quality Library resources. If you have questions, email library@newpaltz.edu or contact us at Ask A Librarian.
*Example email:
Dear Library people,
I returned the following item to the Yakima Public Library
The Cuckoo's Egg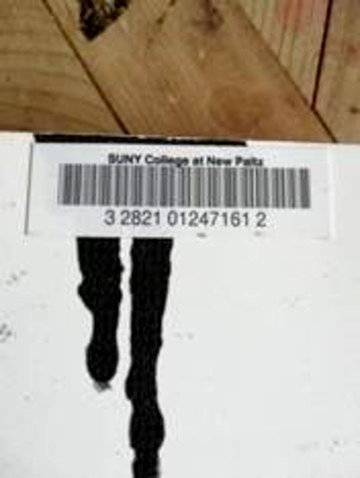 Library User
Student / Faculty
SUNY New Paltz
(987) 654-3210
userid@newpaltz.edu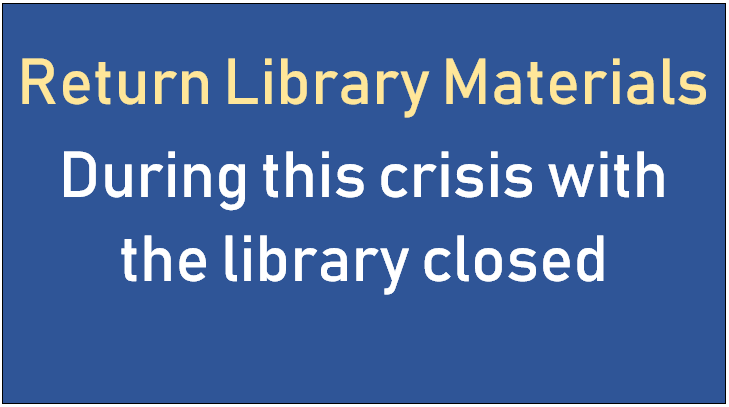 Modified 2020-05-04