Virtual Book Displays
Explore the Sojourner Truth Library's virtual book displays!
The displays include ebooks, streaming films, free podcasts and physical books that can be requested via curbside. Items are selected by librarians and student staff, and organized thematically to tie to our current literary and cultural moment.
Interested in creating a display or have a theme suggestion? Contact Librarian Chrissy O'Grady, ogradyc@newpaltz.edu.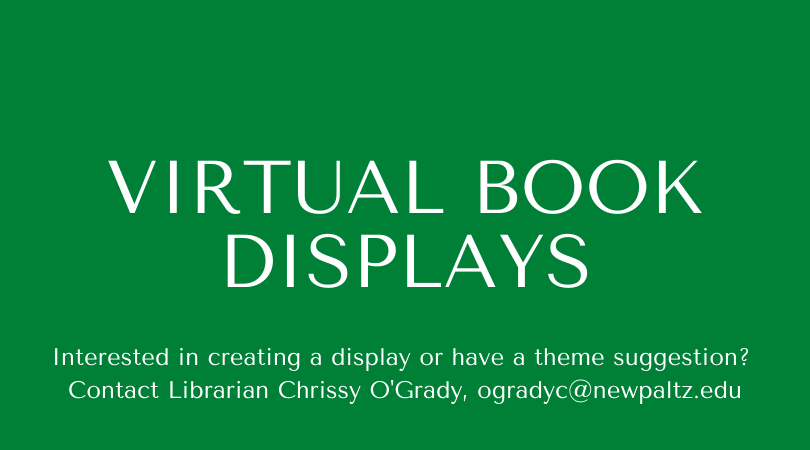 Modified 2020-09-22