Faculty Author Celebration
A Celebration of Faculty Authors
The event will honor authors or editors of book-length works published by academic or major trade presses in the past year. Creative works of other kinds such as plays, exhibition catalogs, or musical scores will also be recognized. Mark your calendars. 
Public event, all are welcome!
March 5, 2020 4:30-6pm
Near the west windows, Sojourner Truth Library
Check our regularly updated web page to recognize new faculty authors continuously as their works come out.
Recent Faculty Published Works
There is also a form for new authors to tell us about your recently published works.
Submit your published works to the library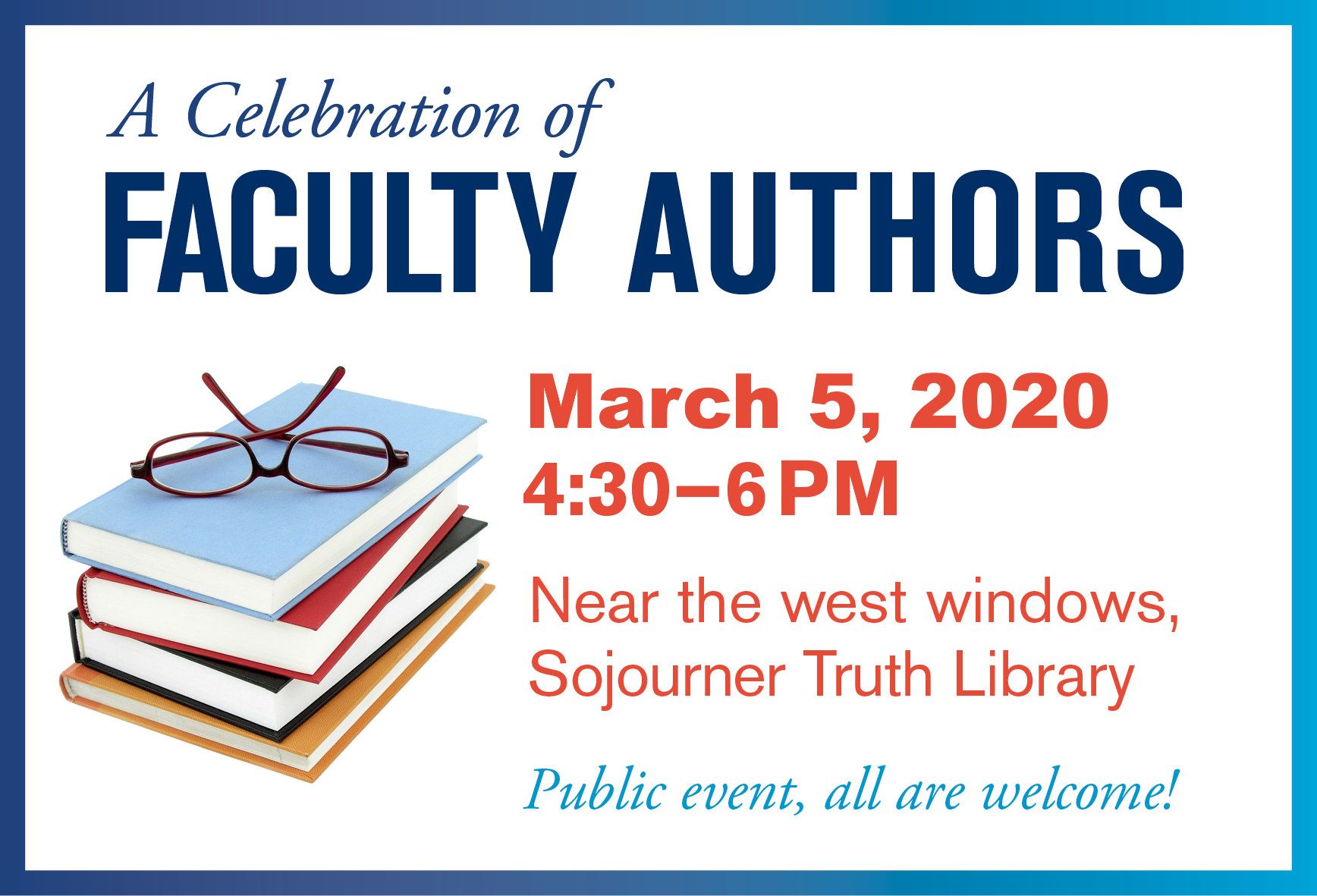 Modified 2020-02-26