I AM/WE ARE
A Podcast Series about the SUNY New Paltz Community
The SUNY New Paltz DASH Lab and DASH Club are launching a podcast series that aims to cultivate a space to share our stories. The theme of this project is "I am/ We are… SUNY New Paltz."
The premise is simple: You have a story to tell. We want to hear your story.
The DASH Lab will host a podcast narration/script writing workshop and provide a few guidelines to help you write, record and share your story. With the help of both faculty on the DASH board as well as the DASH Lab interns and DASH Club members, you will be provided with opportunities to get feedback on your script (from DASH Board members), assistance with recording (by DASH Lab interns), and much hands-on help with the sound editing (DASH Club) and submission of your final podcast.
Final projects will be revealed on May 9th, 2018.
Click here for more information  …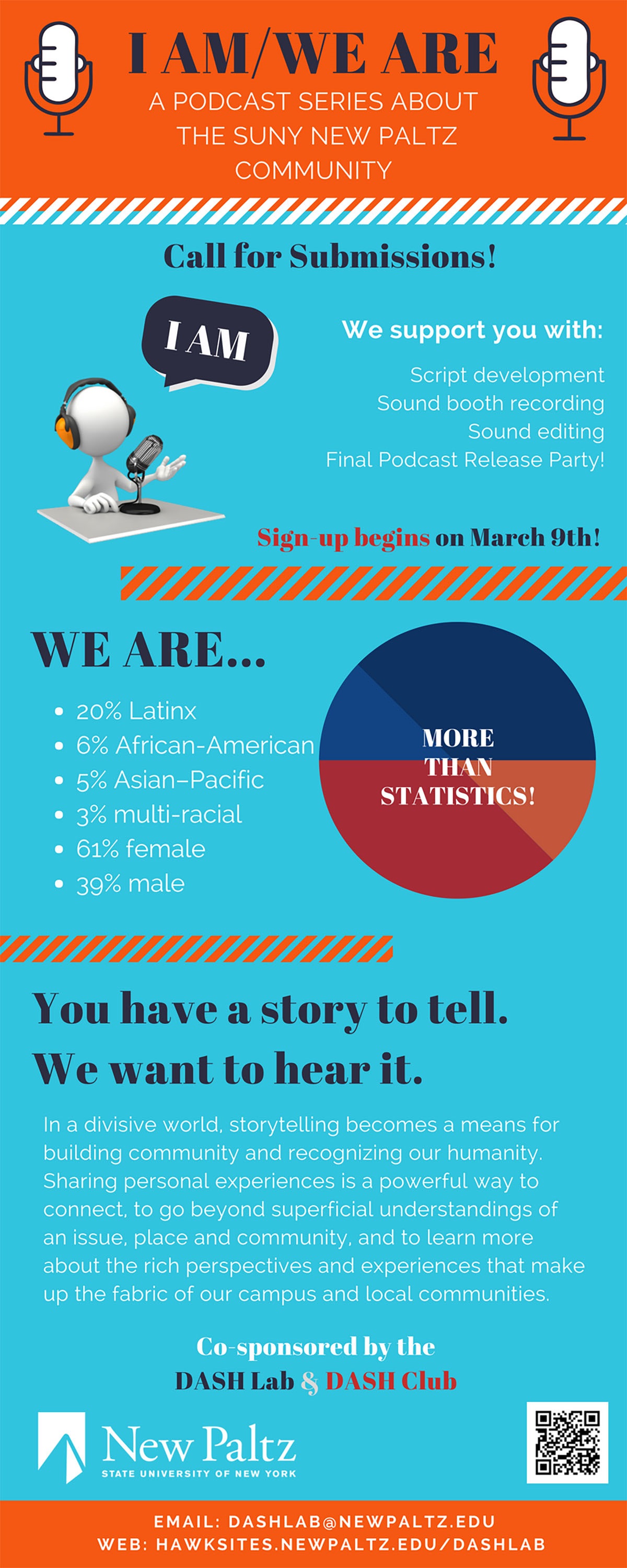 Modified 2018-03-22