Student Research Symposium 2019
The 2019 SRS is scheduled for the afternoon of Friday, May 3rd.
The library is again hosting the Student Research Symposium on Friday, May 3rd in the main floor public area by our west facing windows. 
A wonderful event where students with any major in the university, in any college or school of the university, graduate or undergraduate are invited to participate. All students who have participated with faculty or under faculty supervision — for example, as part of a senior seminar, independent study, or supervised work — in original, independent research, critical reviews, laboratory projects or field studies eligible to present their work as a poster presentation.
Find more about it here: https://www.newpaltz.edu/research/student-research-symposium/overview.html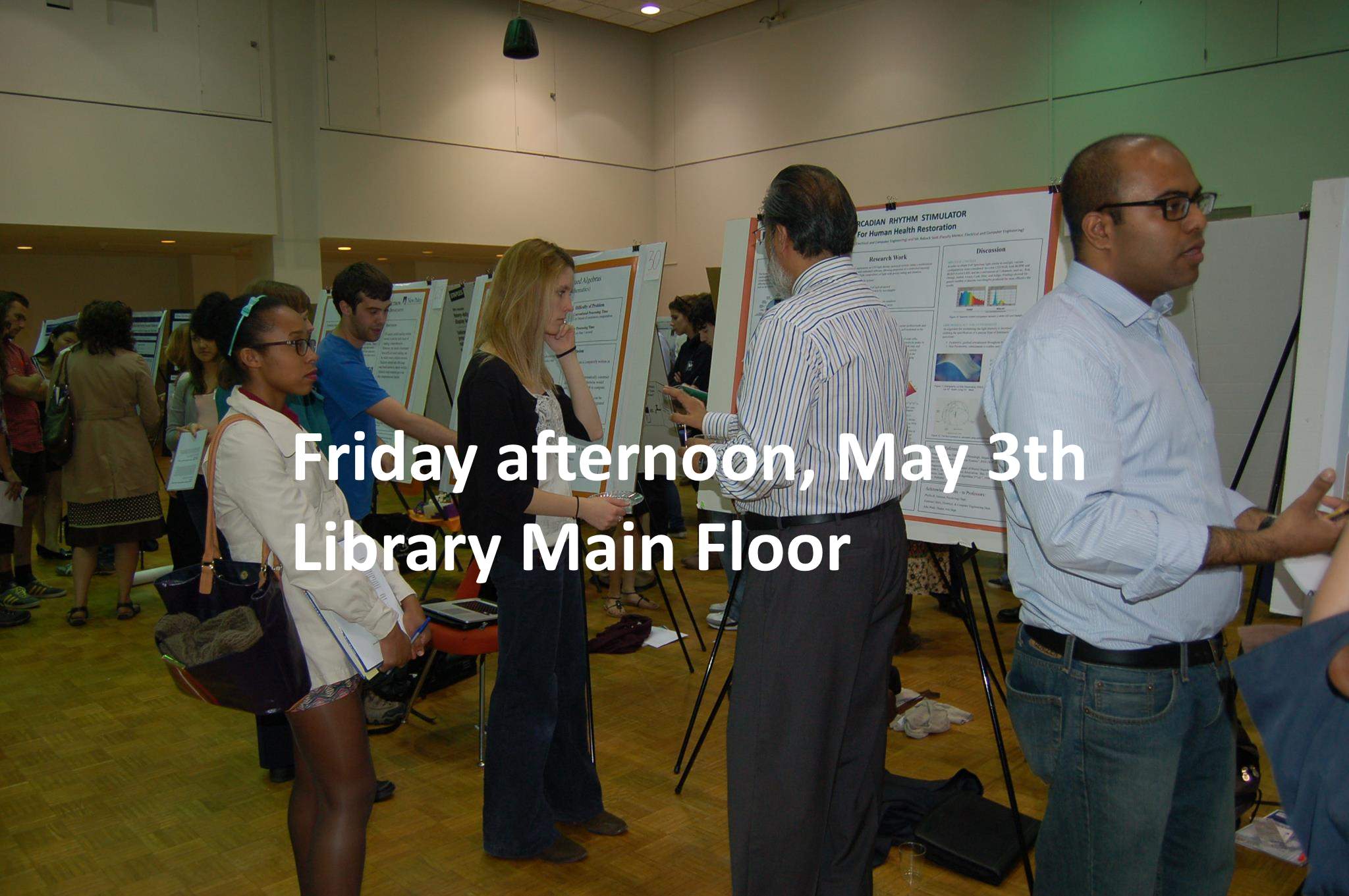 Modified 2019-04-29