Student Research Symposium
The 2018 Student Research Symposium will be held on Friday May 4th
The Student Research Symposium is an event for the presentation and recognition of student scholarship (both graduate and undergraduate). Students with any major in the university, in any college or school of the university, graduate or undergraduate are invited to participate. All students who have participated with faculty or under faculty supervision — for example, as part of a senior seminar, independent study, or supervised work — in original, independent research, critical reviews, laboratory projects or field studies eligible to present their work as a poster presentation.
The 2018 SRS is scheduled for the afternoon of Friday, May 4th. The abstract submission deadline is April 5th. Please go to the SRS abstract submission page to register your poster presentation for the symposium. Those students who wish to present their research at the Student Research Symposium should consult with a faculty advisor and submit an abstract (abstract instructions).
Photos of the 2016 SRS can be viewed here. You can also view the 2016 SRS abstract book.
Please be aware of the updated human subjects research regulations:Posters based on student research exercises can be posted on campus and students can present at the Student Research Symposium. Student research exercises that did not receive Human Research Ethics Board (HREB) approval must be labeled as such on all posters and in all presentations.  They must include a label that says: This project was conducted as a Student Research Exercise and was not approved by the SUNY New Paltz HREB. All other research projects involving human subjects must be approved by HREB.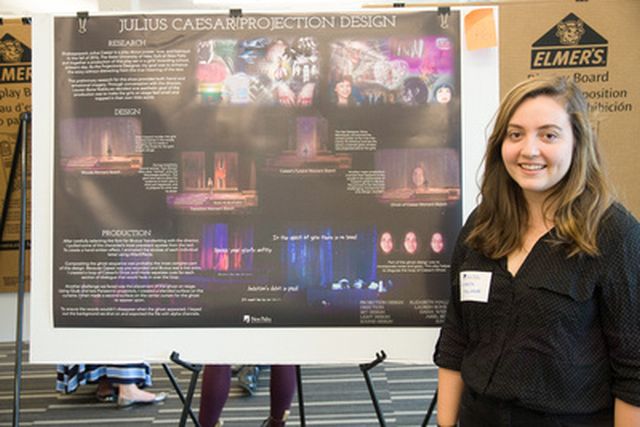 Modified 2018-04-30