Frame by Frame | 2017 VL Best Documentaries Winner
Frame by Frame (2017 VL Best Documentaries Winner)
Frame by Frame follows four Afghan photojournalists as they navigate an emerging and dangerous media landscape – reframing Afghanistan for the world, and for themselves. Through cinema vérité, intimate interviews, powerful photojournalism, and never-before-seen archival footage shot in secret during the Taliban regime, the film connects audiences with four humans in the pursuit of the truth.
"Considering that very little current news from Afghanistan is relayed via the U.S. media, Frame by Frame offers an invaluable, albeit also harrowing, glimpse into a nation that doesn't seem to have benefited much from the occupation by U.S. and European forces. Indeed, the Afghanistan captured here by the photojournalists appears to be very much locked in a Taliban mind-frame. Highly recommended." – Video Librarian
Frame by Frame is accessible via the Library catalog.
The catalog record includes a direct link to the film, which is hosted in Ensemble. To view requires that we login with our NP credentials.
https://suny-new.primo.exlibrisgroup.com/discovery/fulldisplay?docid=alma990006511260204844&contextL&vid=01SUNY_NEW:01SUNY_NEW&search_scope=MyInst_and_CI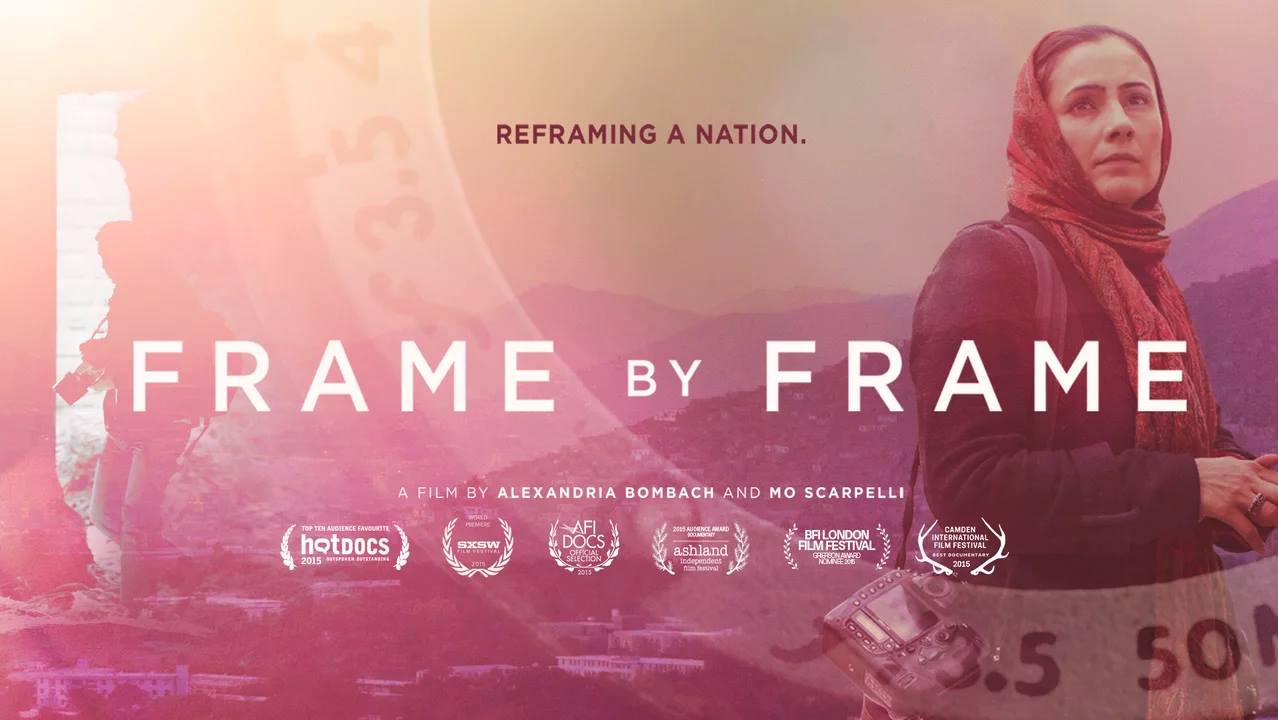 Modified 2019-07-04