Reclaiming Spanish, by Dynahlee Star Padilla
"Spanish is the second-most spoken language in the United States, and the nation's Latinx population is at an all-time high. But social and cultural pressures—and old prejudices taking new form—are causing Spanish speakers to be wary of speaking their mother tongue. According to the Pew Research Center, 93 percent of Hispanic immigrants in the US are at least co-dominant Spanish; that share drops to less than one percent by the third generation." –Excerpt from The River's introduction
Dynahlee Star Padilla, DASH Lab intern and graduate of SUNY New Paltz in 2019, has written a featured article, "Reclaiming Spanish," for the River: Hudson Valley Newsroom.
Check It Out and cheer her on!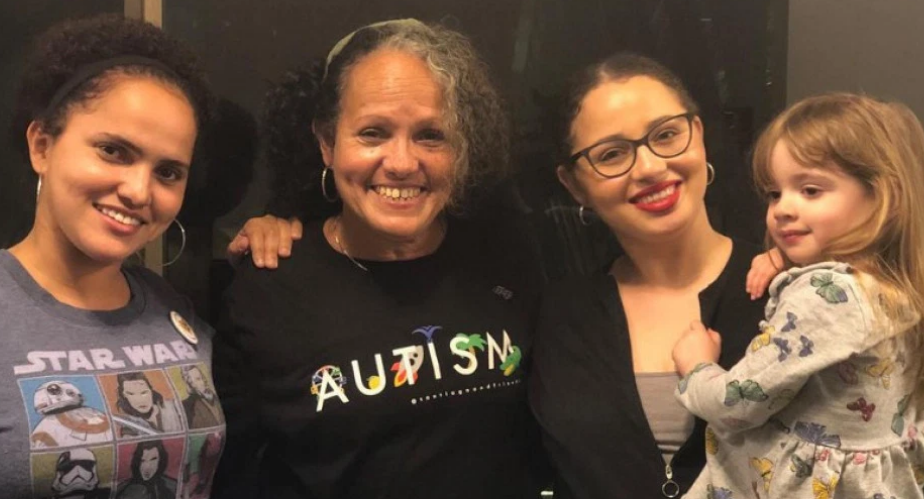 Alejandra Maisonet, second from right, and her family relocated to the US from Puerto Rico in 2018, but are trying to keep both cultures alive.
Photo: Dynahlee Star Padilla
Modified 2020-01-13