OCR Technology
Optical Character Recognition, OCR, in the library
OCR simply means a way to recognize text inside images of text. These images are usually documents that have been scanned and saved as PDF files.
OCR In the Library Scanner Room 
The Flatbed Scanner & our 2 Zeta Book Scanners now recognize and add text to your scanned PDF documents by running OCR on them. When using the Zeta scanner you can scan anything and when you email the scans to yourself they will convert to OCR automatically. For the flatbed scanner use scan option #2. 
Adobe Acrobat DC (Pro)
Adobe Acrobat DC (Pro) can also do OCR on any PDF document that needs text recognition & it is is available on all library PCs.
Adobe Acrobat DC (Pro) is also available to ALL Staff and faculty so you can install it on more than one PC and do your own OCR to add accessible text to ALL your PDF documents.
Log in with your campus Email ID then click Apps
If Acrobat DC is not available for download from there put in a request for it on support.newpaltz.edu
Recognize text in a PDF using OCR in Adobe Acrobat DC (Pro):
Log into acrobat with your newpaltz.edu account and open the PDF file
Choose Tools > Edit PDF or click Edit PDF in the menu on the right of the screen. Acrobat automatically applies OCR to your document and converts it to a fully editable copy of your PDF.

Click the text element or picture you want to edit and start typing. The new text matches the look of the original fonts in your scanned image. You can add links, add text, add watermarks and more with the ribbon across the top of the page.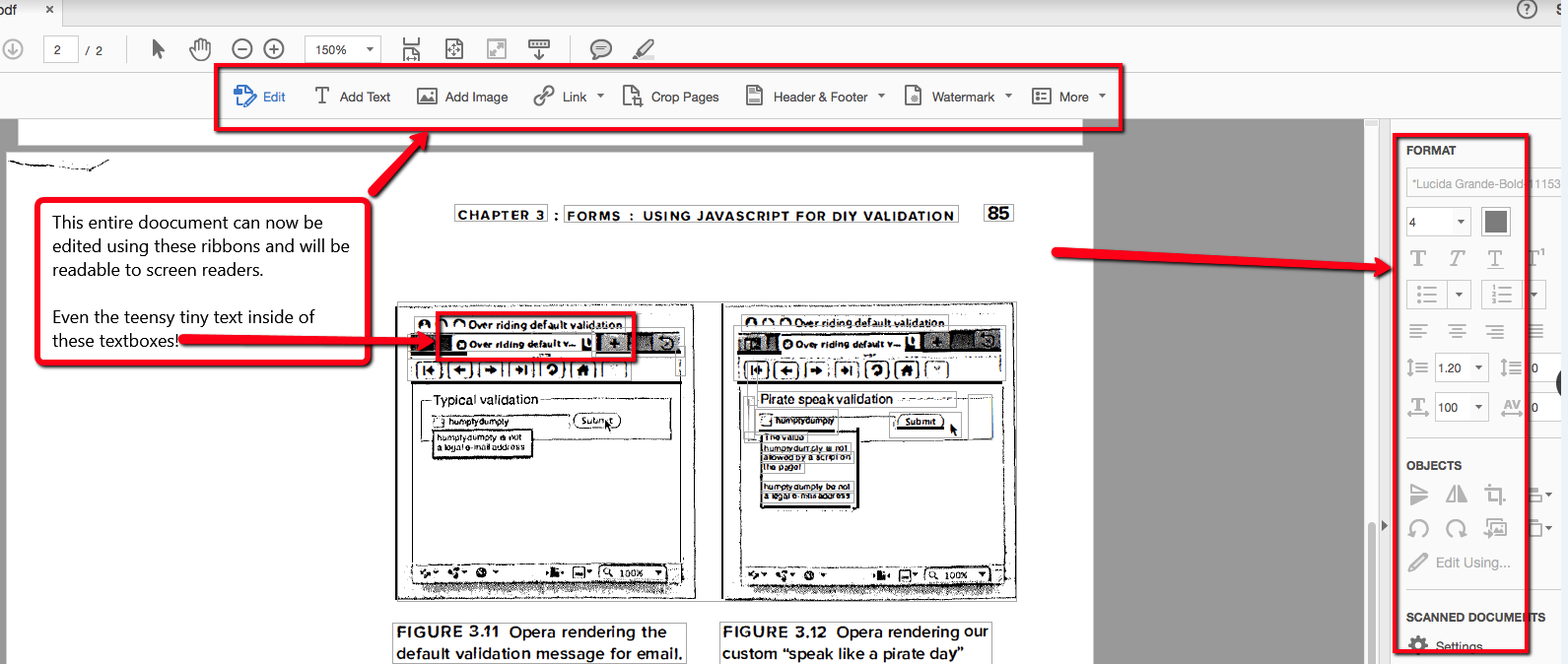 When finished choose File > Save As and type a new name for your editable document to save as a new document OR click Edit PDF in the right hand menu and click Back to Document to save the changes directly to the current document.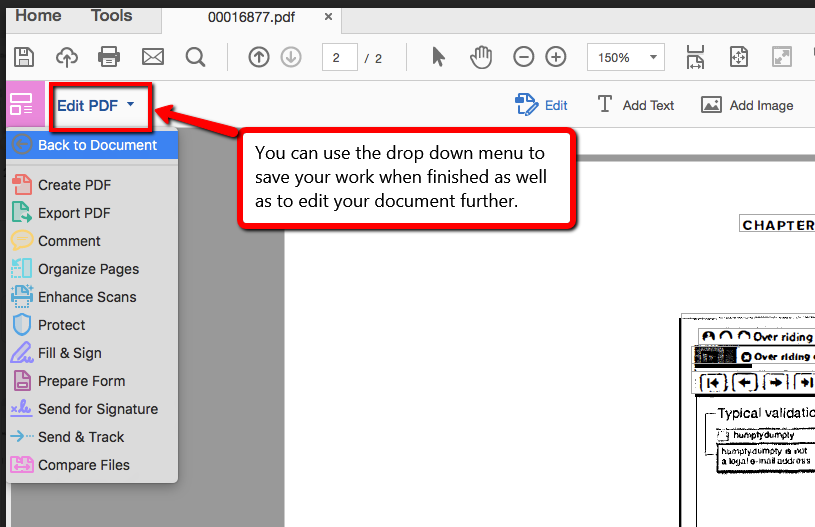 If you would like any help with the instructions above please stop at out front desk Tech Help station. 
**Note: You can request Adobe Acrobat on your office PC by putting in a ticket on the campus Knowledge Base website: support.newpaltz.edu
Modified 2022-02-01