Install ReadWrite for Students and Faculty
Summary
For all student and faculty who would like to install TextHelps Read&Write it goes like this:
Download and install Read&Write from the TextHelp web page. See below. Sign in to Read&Write with your campus Microsoft Account and you're done, it is licensed for your use after that.
Download and install
Download the installer for your system from the page at the link below. 
Click the "Try Read&Write" button and select the installer for the type of device you are using.
Downloads: https://www.texthelp.com/en-us/products/read-write/read-write-for-education/
When the installer is done downloading run it and you will see a small tool bar with the Read&Write icon on it. (See below)
Click on that Read&Write icon and you will be taken to a web page. Click the "Sign-in with Microsoft Link" choose Work or School Account and when you complete that sign in you're done.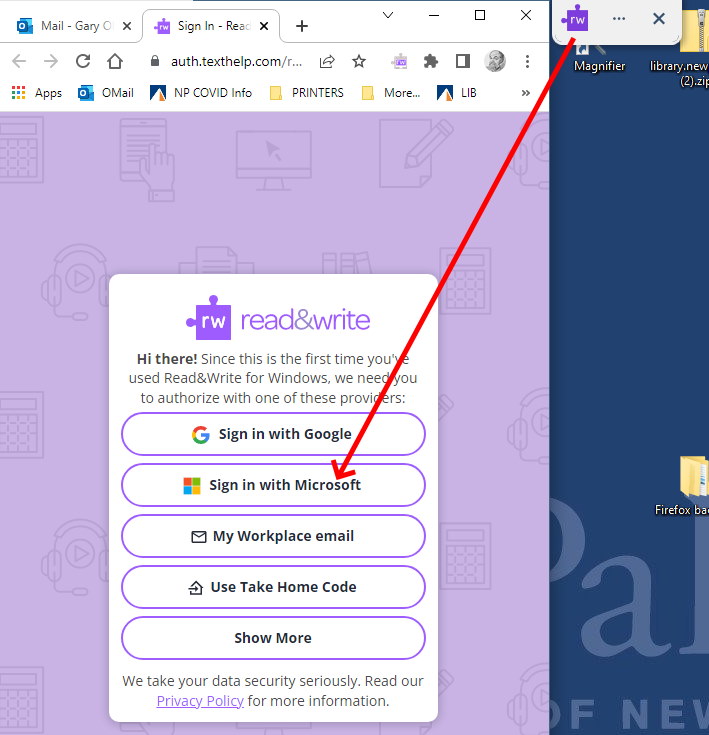 Modified 2022-05-11