Conversation One–August 29, 2018
Handling Hurt
When we've been excluded, or treated like an outsider, it always hurts, whether as someone who is Muslim, lgbtq+, latinx, African American, woman – or white religious conservative. Speaking from your own experience of exclusion, or excluding another person, how have you seen that pain dealt with in a healing way or in a harming, damaging way.
Wednesday Aug 29 @ 4:30 PM [Late arrivals/early departures are welcome!]    Sojourner Truth Library Conference Room (M39)
EVERYONE is welcome to join: secretaries, facilities staff, clerical staff, police officers, as well as faculty and students.  No special expertise needed.
Please be aware of our Mission and Values – which can be summed up as:" "listen generously, come prepared to change your mind and, speak only from your lived experience, in which you are the only expert."
Remember to Join the mailing list for the most current updates.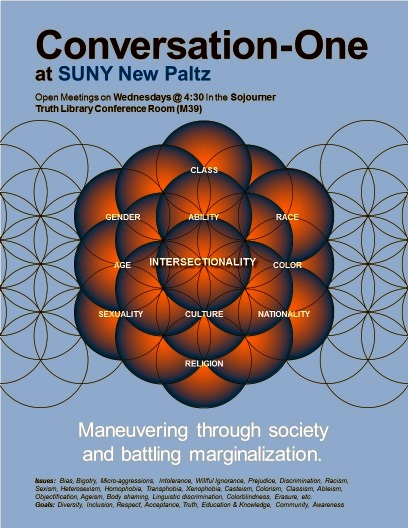 Modified 2018-11-13