Conversation One, July 25, 2018
This week's suggested topic: How can we engage with one another on challenging issues, while remaining in community? Other suggestions welcome.  Come join the Conversation.
Two reminders:
#1 –  EVERYONE is welcome to join: secretaries, facilities staff, clerical staff, police officers, as well as faculty and students.  No special expertise needed.
#2 – Please be aware of our Mission and Values – which can be summed up as:" "listen generously, come prepared to change your mind and, speak only from your lived experience, in which you are the only expert."
Conversation One
4:15pm [Note Earlier Time – but late arrivals are welcome!], Wednesday July 25, 2018
STL Conference Room
Hope to see you there!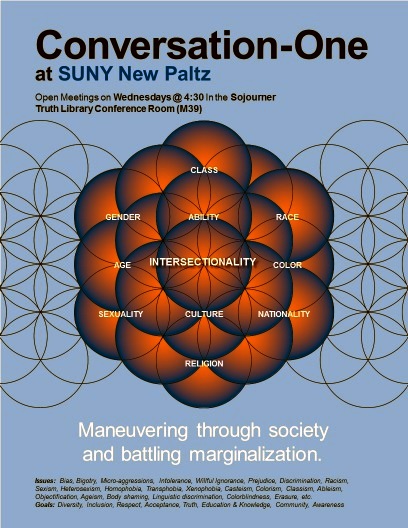 Modified 2018-11-13