Difference Maker? Conversation One, September 26, 2018
Can you think of someone in your life who made a difference? Who listened? Who gave you a second chance in a tough spot? Maybe today we could gather to celebrate those people in our lives, and ask ourselves how we can be that person for someone else we haven't met yet.
Care to discuss?
Wednesday, September 26 at 4:30-6:00 pm in the Sojourner Truth Library Conference Room M39
EVERYONE is welcome to join: secretaries, facilities staff, clerical staff, police officers, as well as faculty and students.  No special expertise needed.
Please be aware of our Mission and Values – which can be summed up as:" "listen generously, come prepared to change your mind and, speak only from your lived experience, in which you are the only expert."
Remember to Join the mailing list for the most current updates.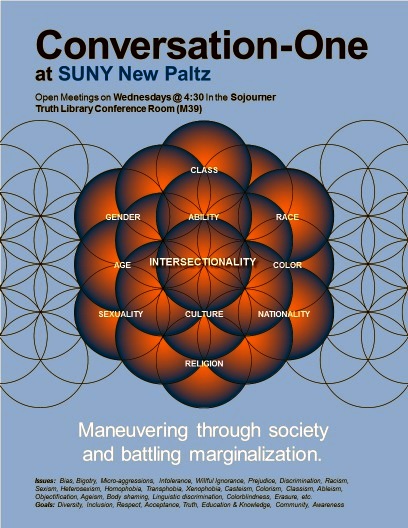 Modified 2018-11-13