Lloyd says – "Return your books"
"Return your books before the break — keep the knowledge circulating" 
Be cool like Lloyd and return your library books before leaving campus for winter break! The Sojourner Truth Library is announcing forgiveness of all late fines upon receipt of overdue Library materials.
* Sojourner Truth Library materials support all of us in our research and learning. Please return library materials to circulate support for one another in sharing resources!  
*Materials borrowed through Sojourner Truth Library such as Interlibrary loan materials are not included as a part of this policy change.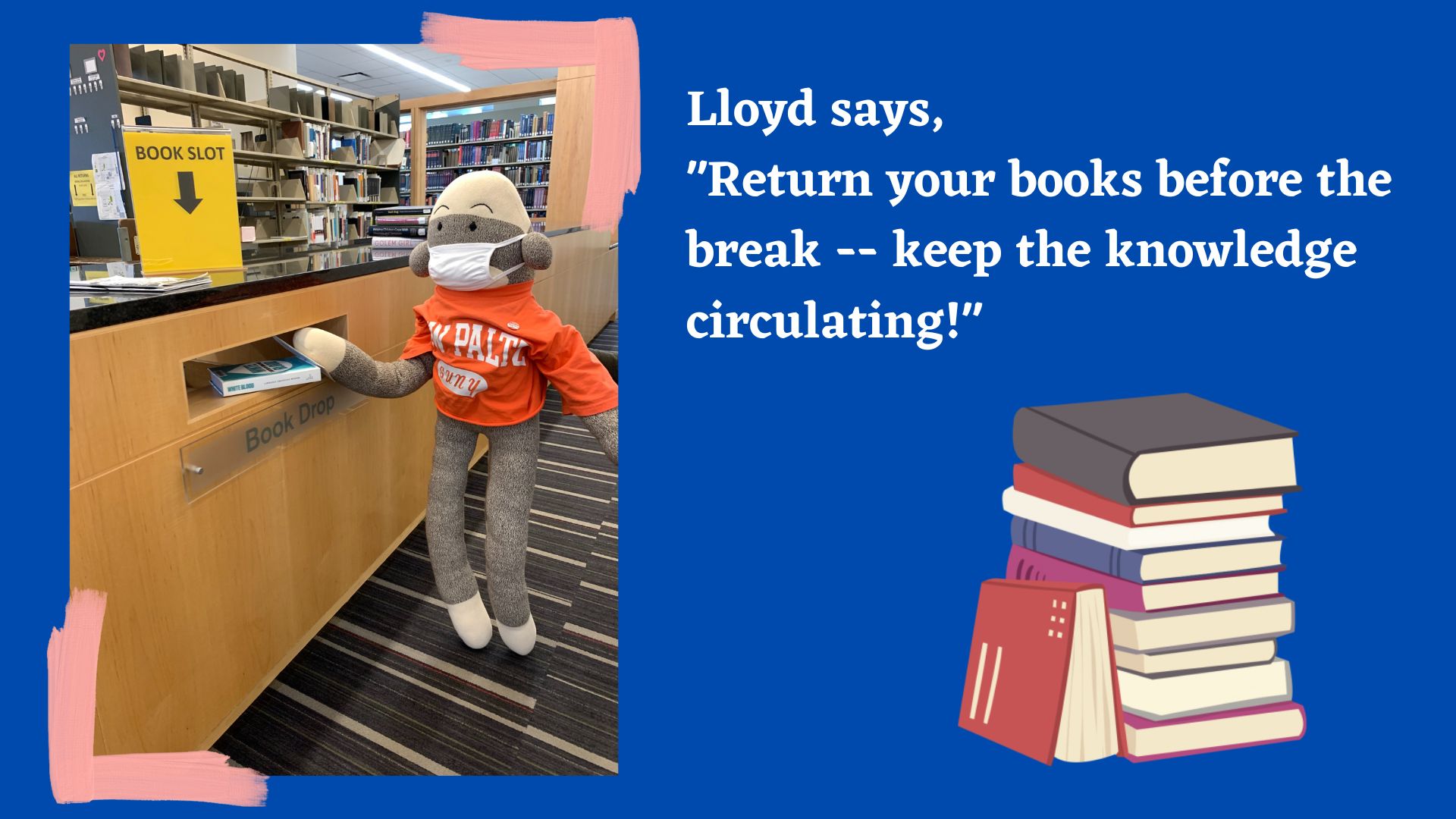 Modified 2022-12-13