Who's who – Conversation One–October 10, 2018
Is she Black or African American?
What are Chris's pronouns?
Do I say Native American or Indian?
Do you ever get tired of trying to get this stuff right?
Care to discuss?
Wednesday, October 10th at 4:30-6:00 pm in the Sojourner Truth Library Conference Room M39
EVERYONE is welcome to join: secretaries, facilities staff, clerical staff, police officers, as well as faculty and students.  No special expertise needed.
Please be aware of our Mission and Values – which can be summed up as:" "listen generously, come prepared to change your mind and, speak only from your lived experience, in which you are the only expert."
Remember to Join the mailing list for the most current updates.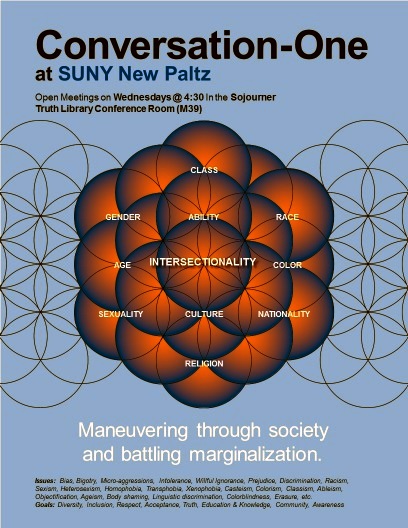 Modified 2018-11-13