Welcome
SUNY New Paltz Postcard Collection
The collection consists of scans of 370 postcards which chronicle the history and development of New Paltz, NY, from the late 19th century to the present. Three major areas of development are chronicled by the collection: the evolution of the State University of New York at New Paltz, the evolution of the village of New Paltz, and the evolution of the Huguenot Street national historic district. The collection was loaned for scanning by Dennis O'Keefe (1951-2006), SUNY New Paltz alumnus, class of 1973.
Enter the collection of over 400 postcards with descriptions!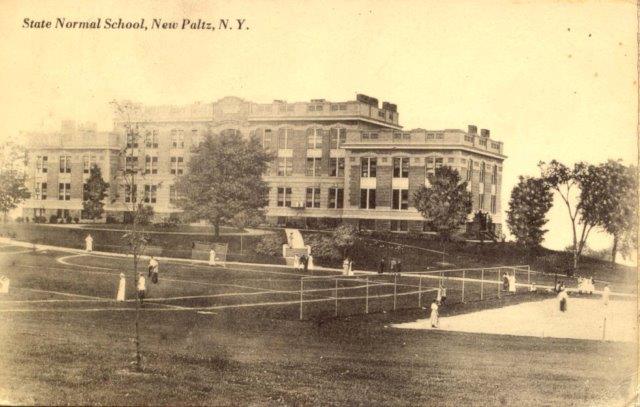 Copyright and Fair Use Provisions
The following image database is for historical reference and non-commercial use only. For-profit publication of these images is strictly prohibited without written permission from the Sojourner Truth Library.
All images © Sojourner Truth Library
Production of this digital collection partially funded by the NYLA
ASLS/Ridley's Book Bindery Internship Award 2000/01